Bright Lights Artwork
Created album artwork for the first full length album of my band Red Machete. We decided to ship the album as CD and LP, so the artwork had to fit both formats.
Conceptually the artwork shouldn't just look good, but communicate the music in a visual way. The black and white front cover reflects the purity of Rock 'N' Roll and has a mysterious effect at the same time. By hiding the faces of the 3 band members, a shop customer should feel encouraged to pick it up and explore more on the back side.
You can get the album directly from the band or Amazon. There are also videos for One More Chance and Ninetynine And One
Vinyl Edition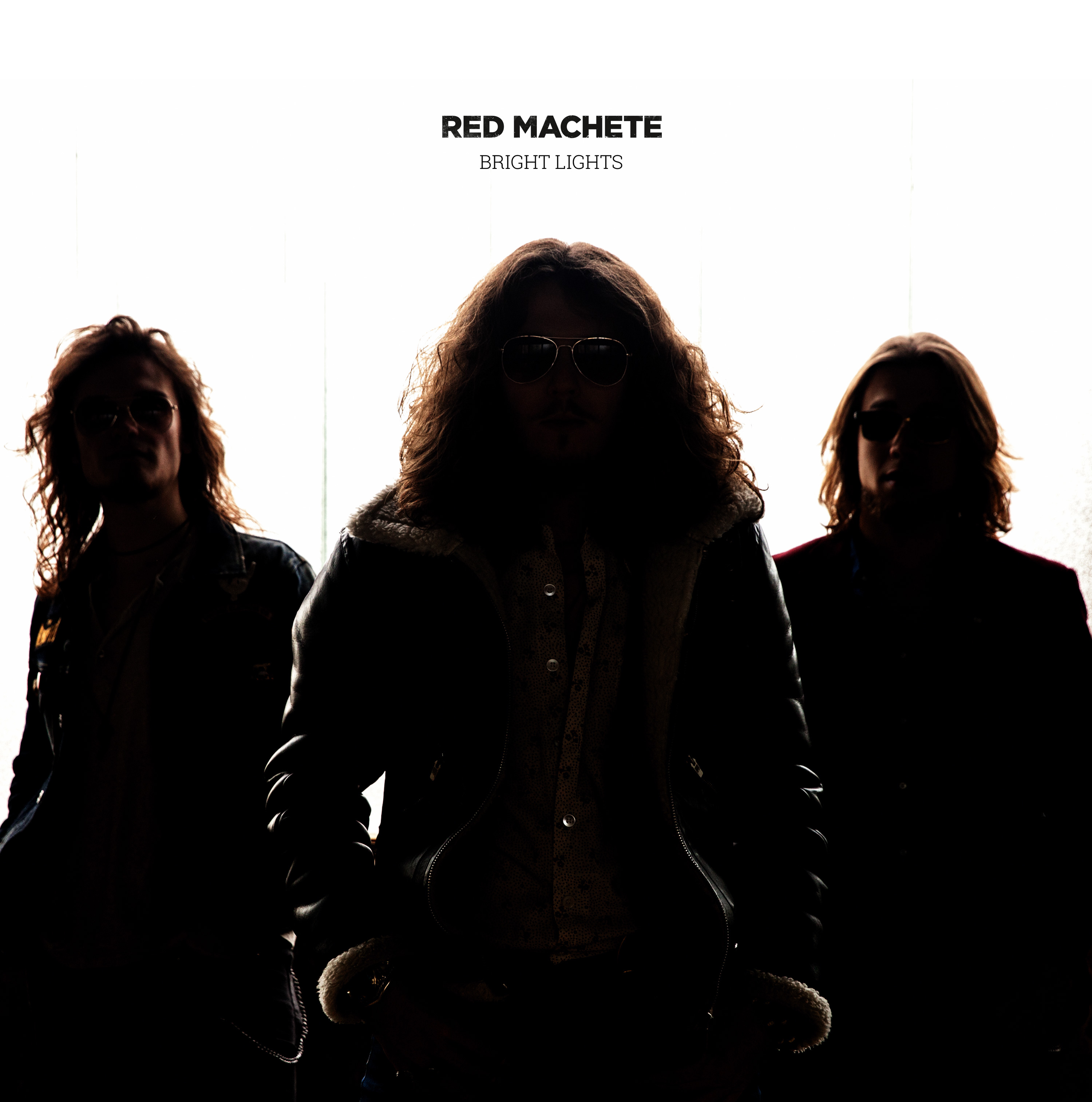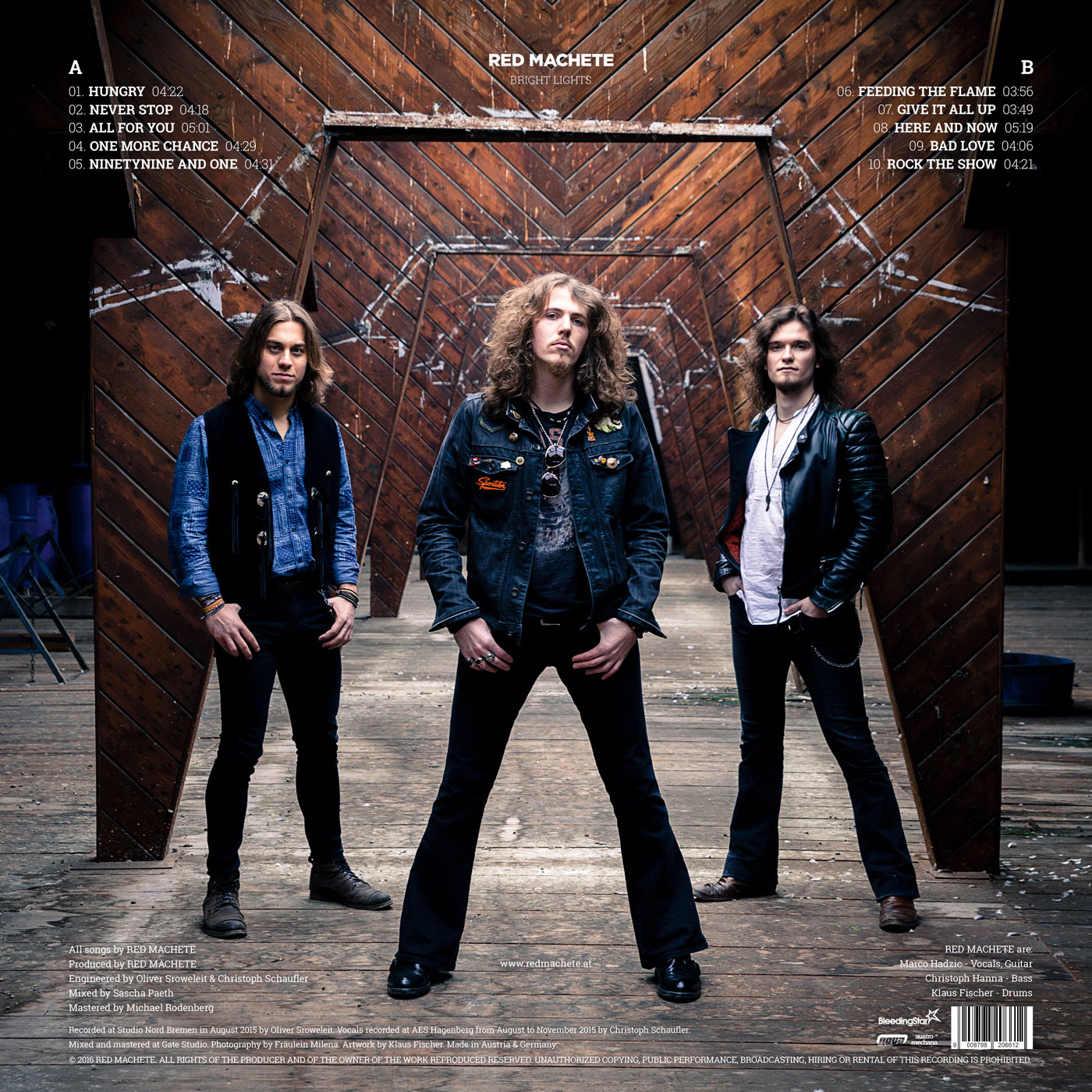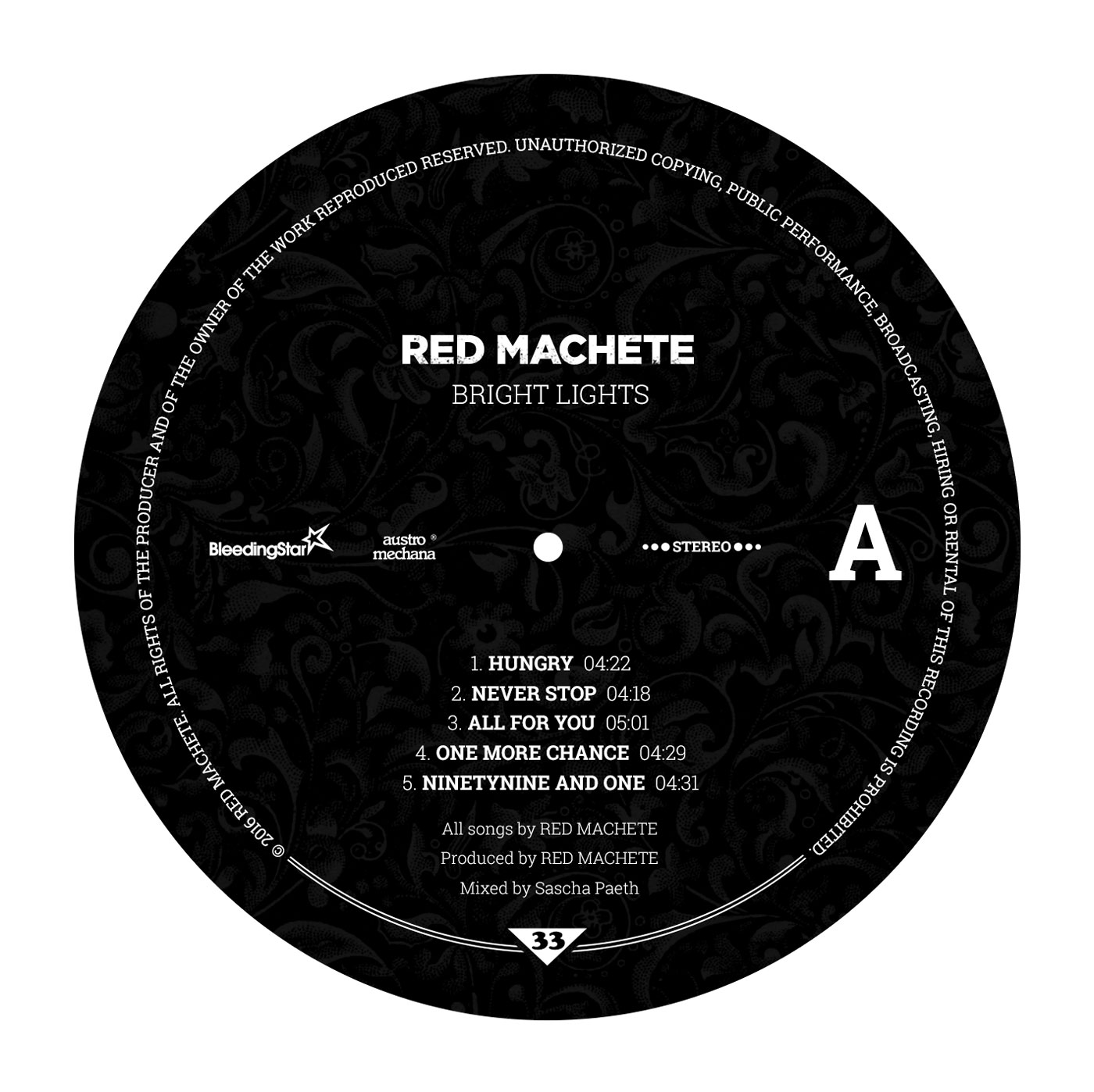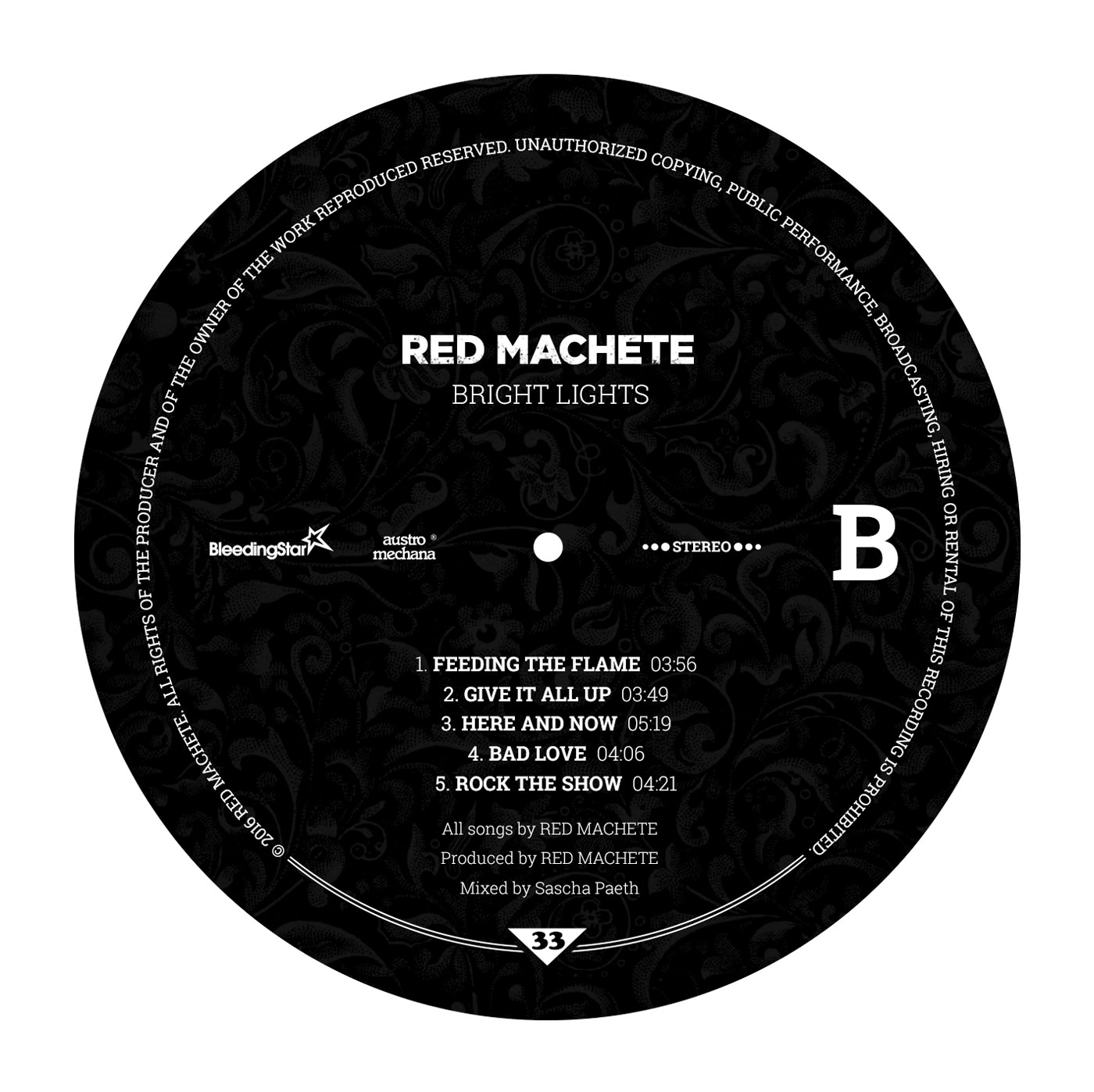 Digipak Edition